Polishing Services for Die Casting Products Surface Treatment
Polishing is a finishing process through which to smooth the surface of an object using an abrasive or a work wheel, generally used for enhancing the appearance, prevent contamination, remove oxidization, and increase the reflectivity. Technically, polishing is different from buffing as polishing uses the abrasive glued to the work wheel while buffing uses the loose abrasive applied to the work wheel. Usually, the polishing process utilizes a pad containing the fine-micron or sub-micron abrasive particle in combination with a liquid to generate a reflective surface. The goal of polishing is not to remove large amounts of materials, instead, just very little materials will be removed to create a smoother surface. The condition of the metal before polishing determines what kind of abrasive is required to achieve the desired surface. Polished aluminum die casting parts and metal casting supplies can add a protective layer like wax, oil, or lacquer to prevent further oxidization and extend the service life. When an unpolished surface is magnified thousands of times, it usually looks like a succession of mountains and valleys. By repeated abrasion, those "mountains" are worn down until they are flat or just small "hills." The process of polishing with abrasives starts with a coarse grain size and gradually proceeds to the finer ones to efficiently flatten the surface imperfections and to obtain optimal results.
Metal Polishing Services – Polishing Surface Treatment for Die Casting Products
Based on decades of experience in mold making and metal die casting service, we know that aluminum polishing service is important to aluminum casting because the die casting products are often rough after the manufacturing and require surface treatment to get smoother edges, preciser measurements and better surface quality. Metal polishing services at best-diecasting.com are our major finishing services to improve the exterior of your aluminum die castings and other alloys die cast parts. Polishing surface treatment can remove parting lines and overflows from the die casting process, and heat checking or die washout on old casting surfaces, as well as enhance the safe treatment and increase the aesthetics of die casting components. The accomplished team at Junying die casting plant will follow the safety guideline and industry practices to deliver high-quality polished castings. We can transform your design into a fully finished product all in-house.
Polishing and brushing are commonly used as pretreatment for further surface treatments like painting or electroplating. Besides, special polishing such as mirror polishing can also be used as decoration means. Usually, after mirror polishing, the aluminum casting parts will be slightly lacquered to protect the shining surface appearance. General speaking, some decorative parts by aluminum die casting is likely to apply for mirror polishing, such as furniture parts, showing room products, or automobile handgrips. Our factory has set up our own polishing and brushing workshop. Because of porosity of aluminum high pressure die casting parts, there is high rejection rate in polishing and brushing process especially in mirror polishing. Therefore a professional polishing team is essential to control quality.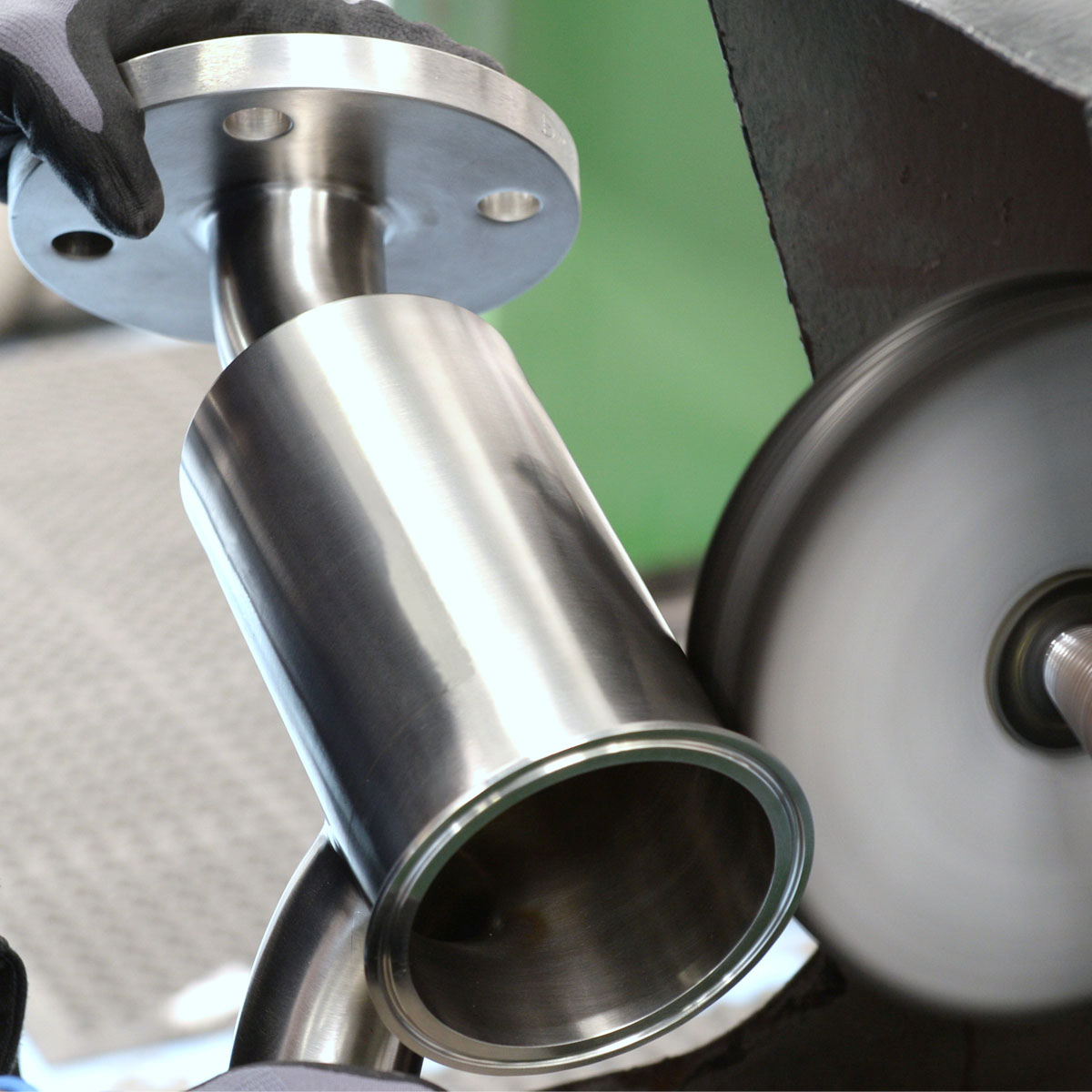 Why Choose Polishing Services
1. Start-to-finish fabrication and finishing company
2. Reduced production costs, high efficiency and exceptional consistency
3. Strict quality control and inspection throughout each stage
4. Prompt communication to discuss all your metal polishing needs
5. Visible project timeline and on-time delivery
Advantages of Polishing Services
1. Get rid of the surface scratches, nicks, lines, marks, etc.
2. Achieve a high level of shininess and cleanliness
3. Acts a protective sealant to the metal surface to increase its durability
4. Prevent or reduce wear and corrosion of the metal castings
5. Easy to clean and less maintenance
6. Provides better uniformity of surfaces