Die Casting Mold Design and Development
Looking for a reliable factory for die casting molds design and development from Shenzhen? We will be your first option for this service!
Die Casting Mold Design and Development
Why Need the Mold for Die Casting?
Effective die casting can produce thousands of high-quality molded casts in a relatively short amount of time while utilizing a single mold. This highly economical and cost-effective approach to die casting mold design can produce casts with uniform quality and high degrees of accuracy. Die casting mold development provides premium quality, near "net shape" parts at a price point that is extremely cost-effective. The machining process of die-cast parts must be considered well before any order for the tooling is released. A careful evaluation of machined requirements can lead to redesign for net shape die-casting or near-net shape with a reduced number of operations. Die casting is an automated casting process in which liquid metal is pressed into a mold under extreme pressure at a high rate of speed. This casting process is highly suitable for mass production of components and is generally used with alloys that have a lower melting point. Since permanent metal molds are utilized for the die casting mold process, it is possible to produce large and complex components with low wall thicknesses. The molds that are utilized within the die casting mold design process are constructed from premium, heat-resistant steel grades. The molds are halved to form a cavity into which the liquid metal is pressed during the casting process. A die casting mold is so strong, over a million parts can generally be created with a single mold. However, the actual life of the mold will solely depend on the die casting materials that are used.
Why Choose Us for Die Casting Mold?
The design of the die cast mold plays a vital role in the shape of the part. In addition, it affects the quality, uniformity, and configuration of the components from the die casting process. Wrong specifications can result in material or tool corrosion. Nevertheless, a proper mold design can boost the product's time and efficiency. Ultimately, the quality of mold structure will determine whether production would proceed smoothly and castings would be of the best quality. Moreover, the die cast tool design essentially reflects the different factors that may occur during production. Thus, you must analyze a casting's structure during design. It is also essential to master filing conditions, implement critical process parameters, and consider other economic effects. This will ensure that die casting tools can meet essential production requirements.
Best Die Casting Mold Manufacturer in China– Mold Making Service Factory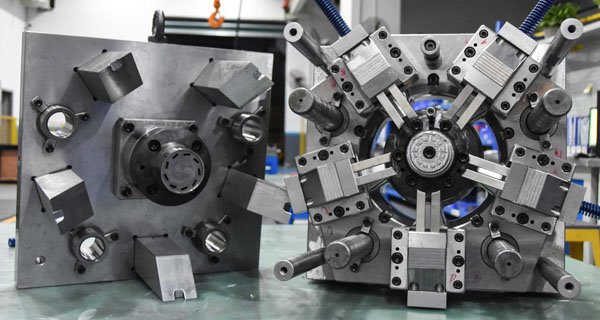 If you are looking for a reliable factory for your new project in die casting mold design and development, our factory is your right choice. Our factory is a top mold making service company in China that specializes in providing quality parts, plastic mold/molding parts and die casting mold and parts with affordable price to a wide range of industries such as Lighting, Medical, Auto, Electrical and more. Molds and molded parts including all finishing steps, surfaces and assembly. With more than 10 years of experience, we are able to produce custom die casting molded parts according to customers' specifications, drawings or samples. We own advanced techniques, highly skilled staff that employ superior tooling and high pressure die casting processes to ensure that the mold parts are of the highest quality and are cost effective. Contact our expert team and get a price for your die casting mold/tooling project, we will quote you a mold price in 24 hours.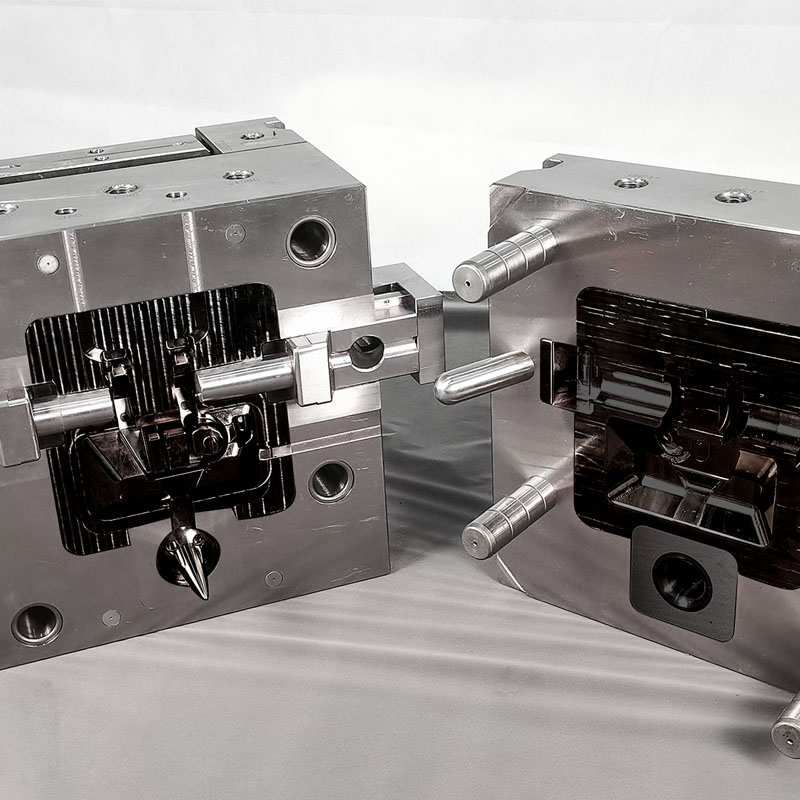 Die Casting Mold Advantages
1. Net shape part configuration is achievable.
2. High dimensional accuracy is achievable.
3. Fast production.
4. Thinner walls are achievable when compared to investment and sand castings.
5. Wide range of possible shapes.
6. External threads can be casted.
7. Steel inserts can be over-molded.
8. Holes can be cored to internal tap drill size.
What Materials can be Die Cast?
We can offer die casting mold for aluminum, zinc alloys and steel, stainless steel: 4140, 4130, A36, 1018, 303, 304, 410, 17-4, 2205 Duplex, 440C, 420, 316, 904L, 2024, 5083, 6061, 6063, 7050, 7075, etc., or other grades as defined in NADCA No. 229. Additionally, we will guarantee 1 million shots tool life for tool making parts from zinc alloys and 100K shots tool life for tooling making parts from aluminum alloys.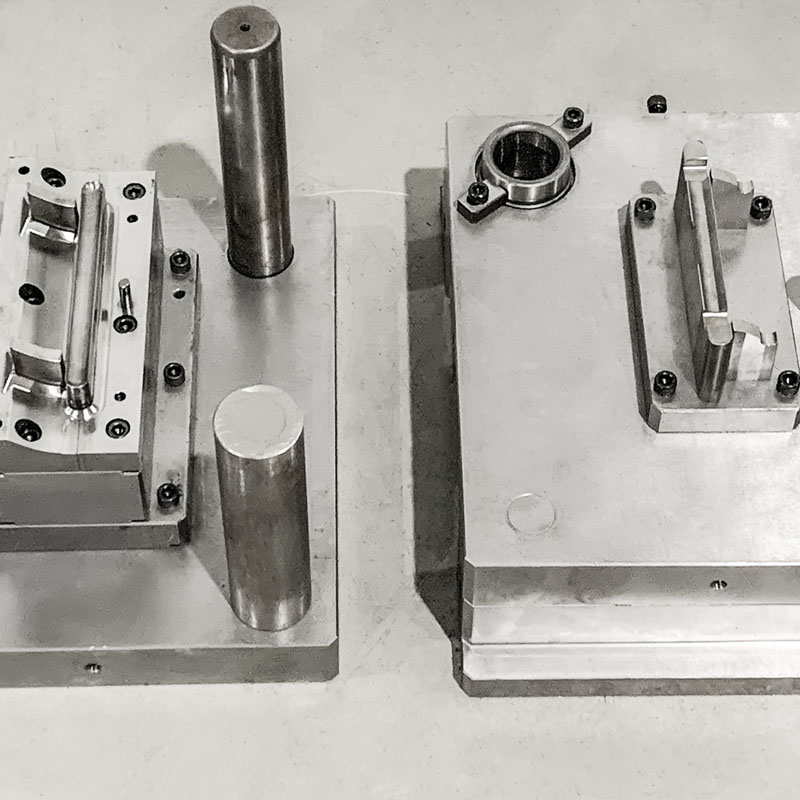 Contact us for your new project immediately